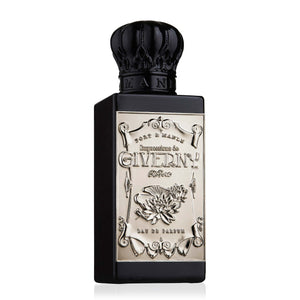 Fort & Manle
Gardens de Giverny
Regular price
$295.00
$0.00
Unit price
per
"I want to paint the air around the bridge, the house, the boat. The beauty of the air where they are, and it is nothing other than impossible" - Claude Monet.
Le Jardin à Giverny is a hypnotic kaleidoscope of vibrant florals from eloquent tulips to iridescent iris. The heady fragrance of tuberose coupled with the refined fragrance of rose overwhelm the senses whilst the clamour of poppies and enchanting peonies adorn the flowerbeds. A melange of rare exotic blooms and unpretentious native flora, all coexisting in delicate harmony. Lush bamboo thickets, wisteria and weeping willows surround the pond which is decorated in pink and white water lillies perched on bright green pads.

Reminiscent to a painting, at close glance the garden appears to be a chaotic array of colour, however on broader reflection it coalesces as a masterpiece by a true impressionist.
This fragrance is my impression of Le Jardin à Giverny in scent, the beauty of the air that cannot be achieved by the brush. An olfactive journey of Monet's vision for a Japanese garden in the heart of Normandy.

---